Are you a singer? – Do you want to go to an a cappella or other vocal festival, but you can't get your whole group to come with you? – Or maybe you currently have no group? – Do you feel left out at a cappella festivals because you can't perform there yourself?
This is the answer: The Single Singers!
Sounds like a dating agency? Well, it could be, but we are not! The aim of this website is to bring individual singers from around the world together to form a temporary vocal group that can actually perform at one specific festival.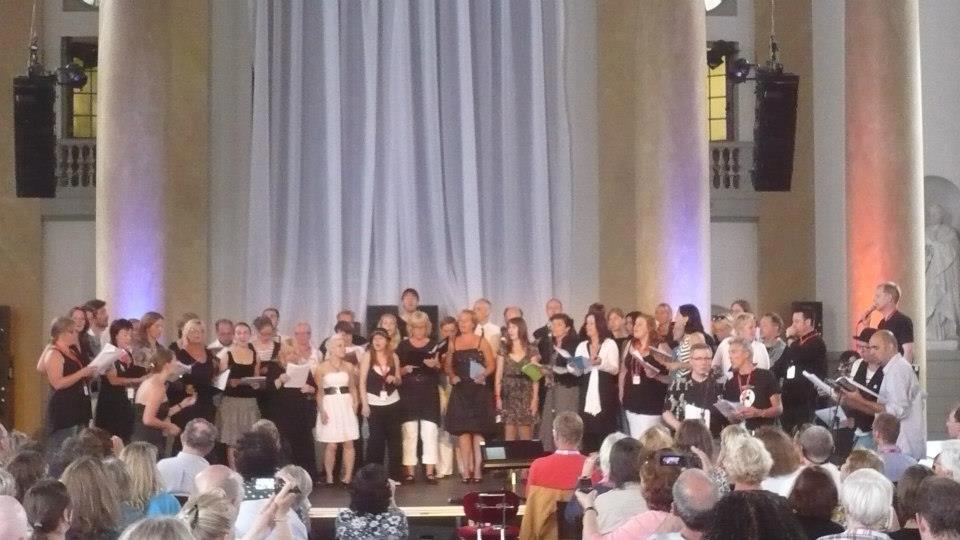 The Real Single Singers performing at The Real Group Festival, August 2012
Our upcoming actitvities
Aarhus Vocal Festival 2017 (limited places left!) (Aarhus, Denmark)
Vocalmente 2017 (to be confirmed) (August, Fossano, Italy)
How does it work?
Check our Facebook page: The Single Singers, to see what we're up to! If you're visiting or organizing a vocal/a cappella festival and are interested in having or joining a Single Singers group there, contact us for the possibilities!
And don't forget the 10 Golden Rules!

The Single Singers at the London A Cappella Festival, January 2012
Videos
Click here for a YouTube playlist of all the videos of The Single Singers and The PickUps
Watch the Single Singers perform at The Real Group Festival, August 2012
Contact
For more information, send an e-mail to info@thesinglesingers.com. We'll be happy to answer all your questions!